Our weekly Sales Stall operations are currently suspended until further notice due to the Greater Sydney lockdown.
We are also no longer doing pickups or deliveries. We aim to be up and running as soon as possible. Sorry for the inconvenience.
Veroboard 9x15cm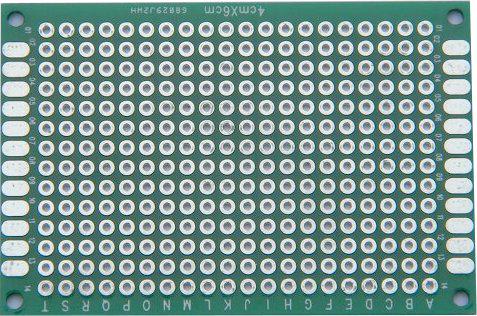 Specifications / More info:
Double-sided, tin-plated, 2.54mm spaced (0.1") fibreglass board. Individual pads, not tracks/strips.
Price:
$6.50 AUD
---