Our weekly Sales Stall operations are currently suspended until further notice due to the Greater Sydney lockdown.
We are also no longer doing pickups or deliveries. We aim to be up and running as soon as possible. Sorry for the inconvenience.
Comprehensive Arduino Uno Kit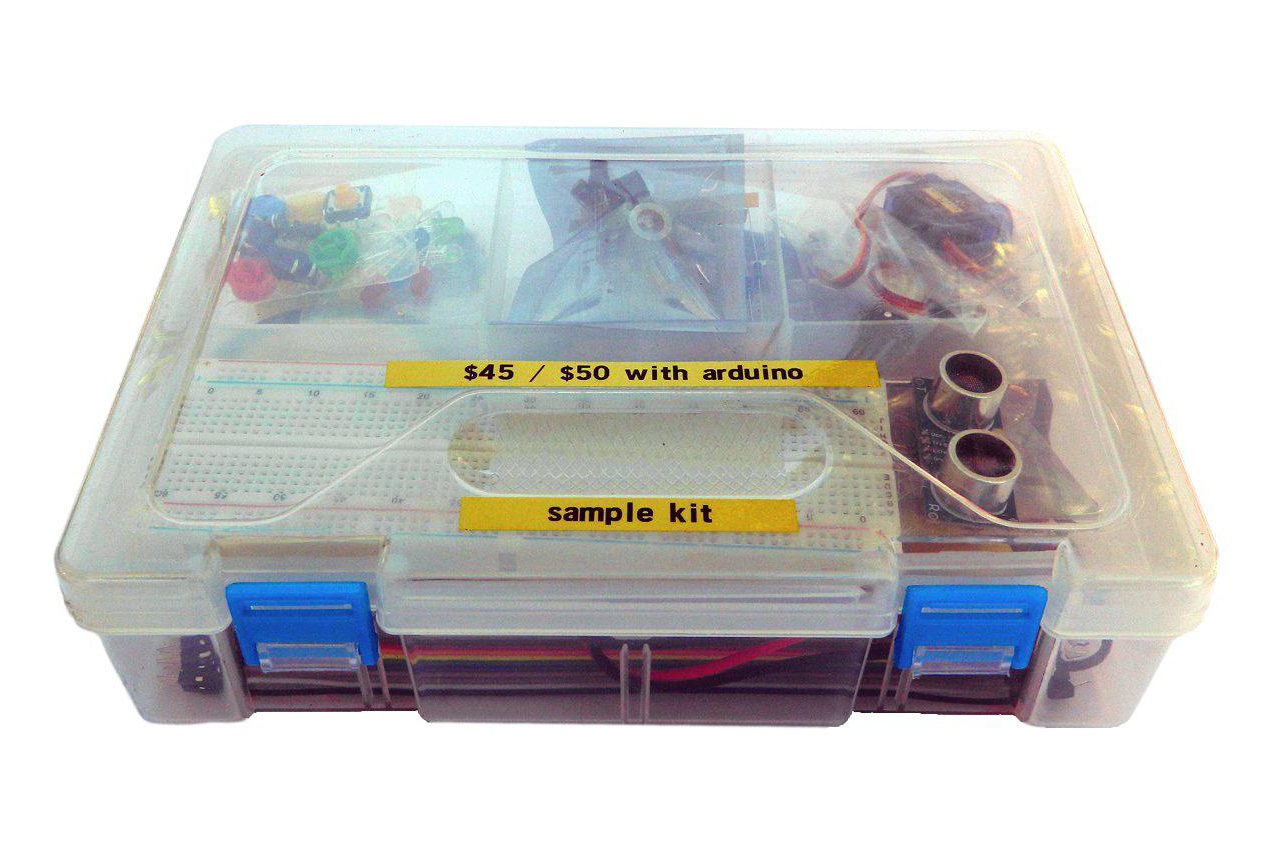 Specifications / More info:
Includes an Arduino Uno and the following components:
1 x 830pt Breadboard
10 x LED
2 x RGB LED
2 x Plastic Geared DC Motor
1 x Full Bridge Motor Driver
2 x 65mm Wheel
4 x Tactile Switch
1 x Small Slide Switch
20 x Resistors
1 x Light Dependent Resistor
1 x Small Plastic Servo
1 x Buzzer
1 x Linear Rotary Potentiometer
1 x Ultrasonic Sensor
4 x Alligator connector wires
1 x Male * Male jump wire pack
1 x Male * Female jump wire pack
1 x Temperature sensor
1 x IR phototransistor
1 x NPN transistor BC547
1 x Flathead Screwdriver
The more comprehensive kits are for hobbyists and students who wants to get a bit more hands-on with creating!

Basically, the Mega is larger and has a lot more digital and analog pins, you can write larger programs to its memory (Flash), and utilise more run-time memory (SRAM). The Uno is a great starter board, and its smaller size can be convenient for certain applications.
Price:
$45.00 AUD
---