Our weekly Sales Stall operations are currently suspended until further notice due to the Greater Sydney lockdown.
We are also no longer doing pickups or deliveries. We aim to be up and running as soon as possible. Sorry for the inconvenience.
Tiny Metallic DC Motor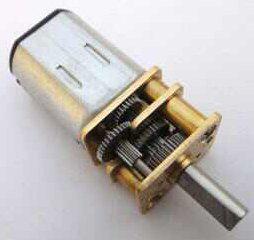 Specifications / More info:
N20. 80RPM and 0.5 kgcm at 6V. D-shaped shaft, suits our white 43mm wheels.
The speed of brushed DC motors is approximately proportional to the voltage you put on them. Double the voltage can give you double the speed, but beware of issues such as torque limitations, overheating and faster wear.
Price:
$8.00 AUD
---