Our weekly Sales Stall operations are currently suspended until further notice due to the Greater Sydney lockdown.
We are also no longer doing pickups or deliveries. We aim to be up and running as soon as possible. Sorry for the inconvenience.
Small plastic-geared servo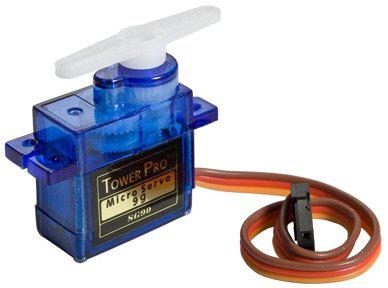 Specifications / More info:
Model: SG90
Servos are geared-down motors that can be told to move to a certain angle. They generally only have a small range of motion (less than 180 degrees), but are very simple to control as they contain their own motor driver.
Price:
$6.00 AUD
---