Small Motor Driver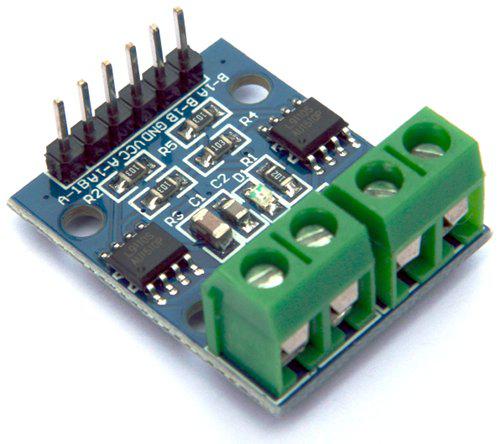 Specifications / More info:
Model: L9110, datasheet
Number of bridges: 2
Max current per bridge: 0.75A
Miniumum voltage: 2.5V
Also known as "H-bridges", these allow you to control which direction electricity travels through something like a motor.
Each bridge can be controlled separately. Eg a two bridge motor driver can control up to two brushed DC motors separately (or two groups of brushed motors at reduced current). Stepper motors require varying numbers of bridges to run, depending on their design and how you want to run them.
Price:
$4.00 AUD
Add to cart:
---