CREATE has built a giant robotic Pacman game! The project appeared at Vivid Sydney 2015, and also featured at a number of events throughout 2015.
Viewers have the opportunity to play as Pacman in his mission to eat all the pellets littered throughout the maze whilst avoiding ghosts.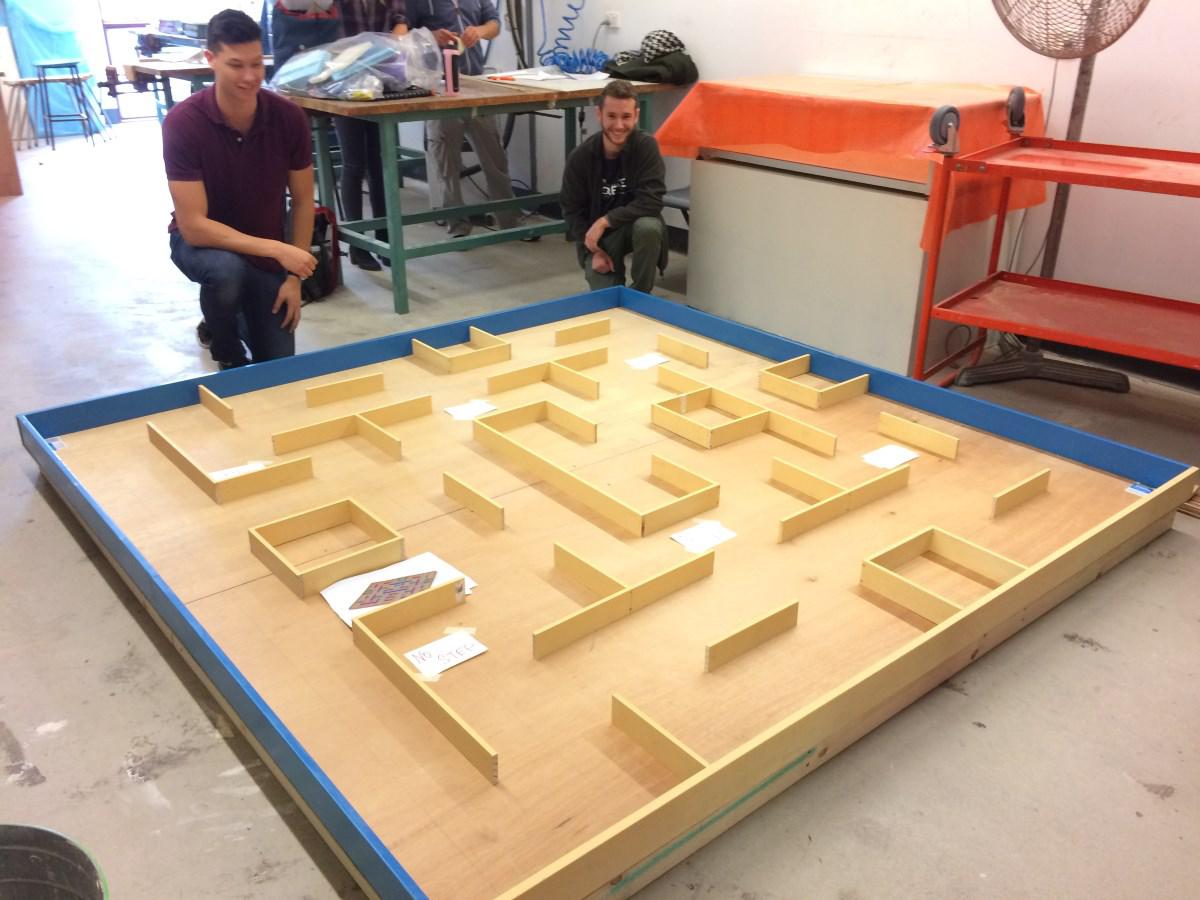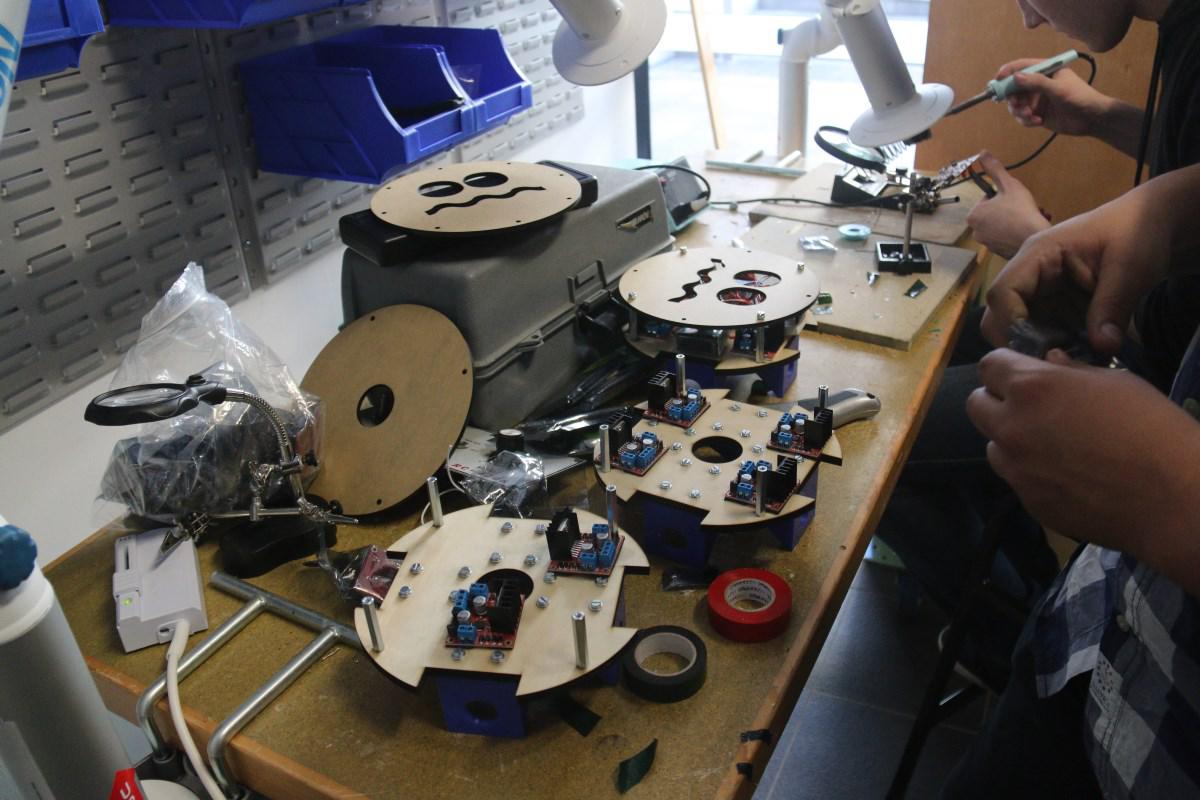 The game consists of a large wooden gameboard with robots navigating within the maze. The player controls a Pacman robot via radio control whilst the ghost robots are all AI controlled.